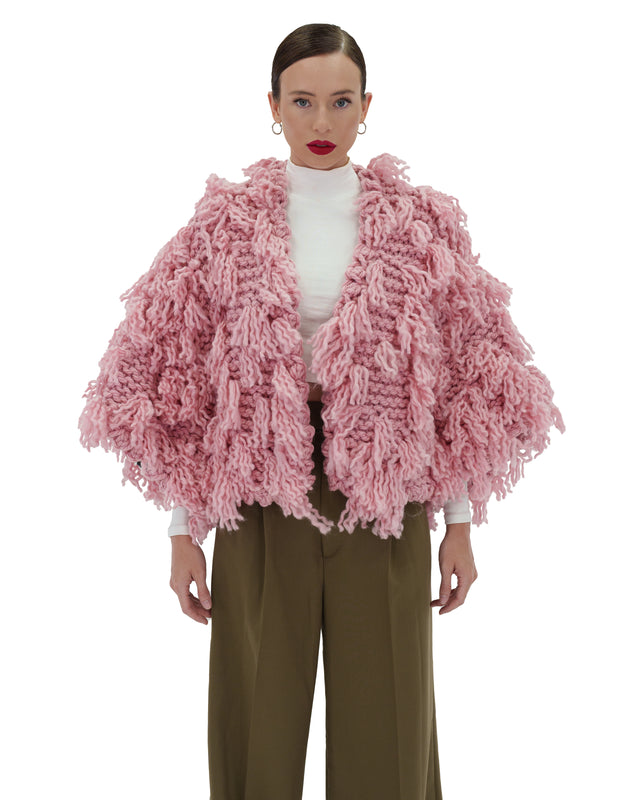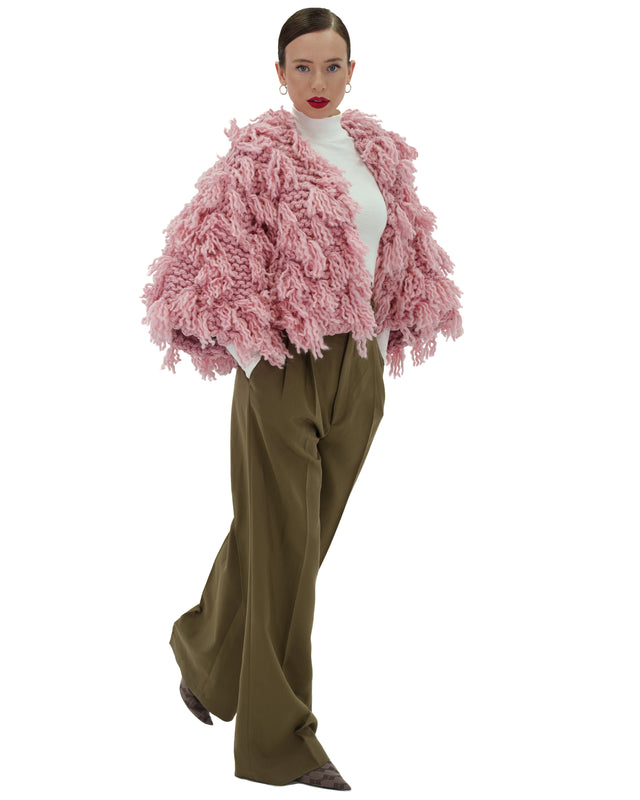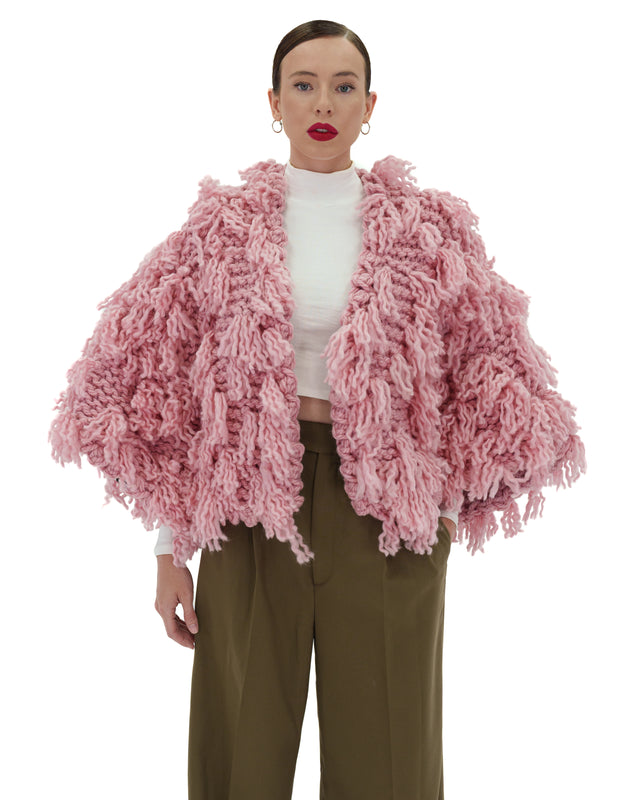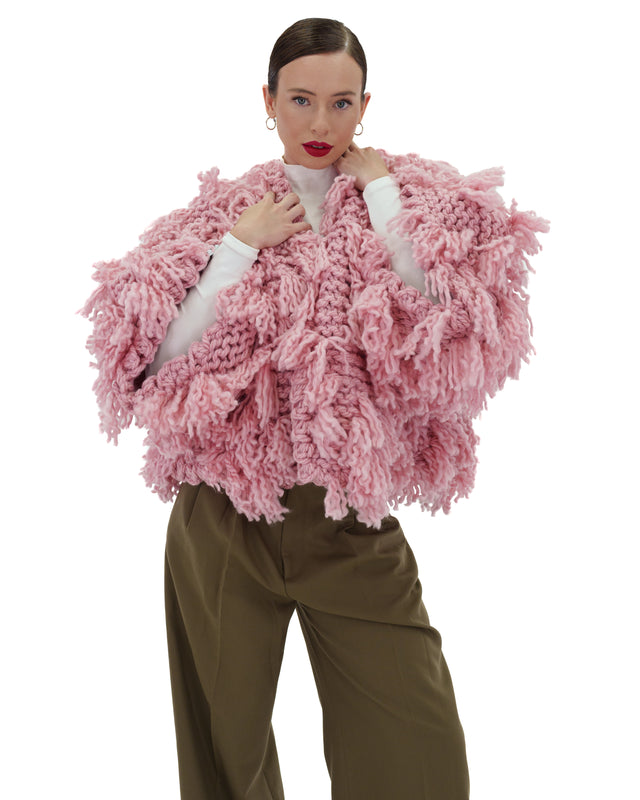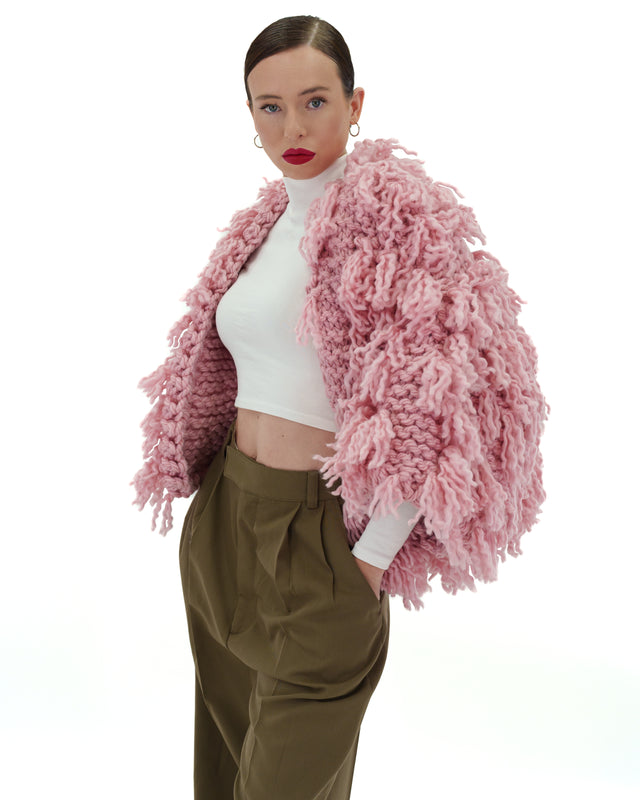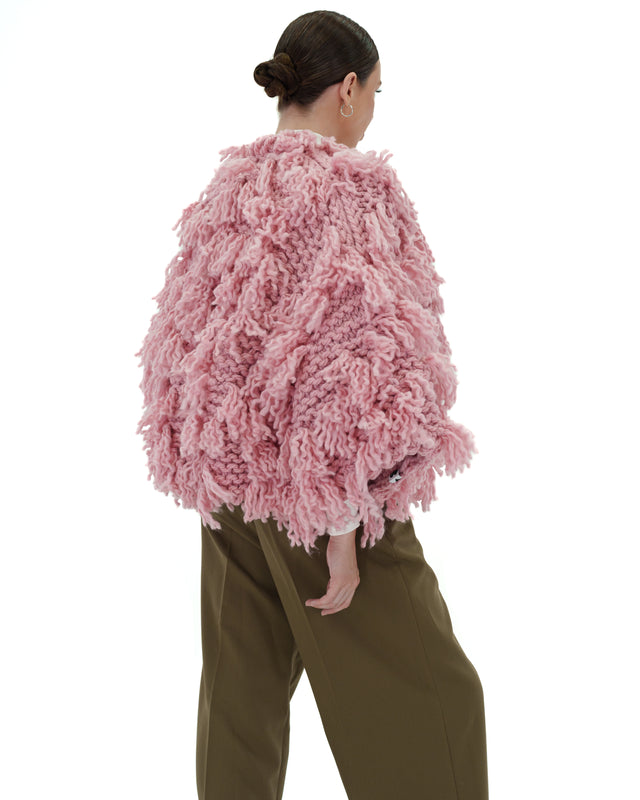 Description
Introducing our versatile Fringes Cape: the ultimate chunky cardigan that offers two stylish looks in one. Wear it with the captivating fringes for a bold statement or flip it over to reveal a sleek, plain design on the other side.
Crafted with care and sustainability in mind, the fringes on one side are made from leftover yarns, while the plain side adds a touch of versatility to your wardrobe.
Embrace the freedom of choice and effortlessly switch between two fashionable looks with our Fringes Cape.
Order yours today and elevate your winter wardrobe game!

Our models height is 1,73 cm in case you want to imagine the fit at your body shape. Backside is slightly shorter (approximately 45 cm) than the front parts (approximately 50 cm). This is a heavy piece and will stretch out a little bit.

Composition: Mix-wool with recycled acrylic
Touch: Soft, not itchy
Size: Onesize
Caring Tips
Machine (use a laundry bag)
Dry flat on a big towel away from the sun
Do not hang
Do not squeeze
Do not bleach