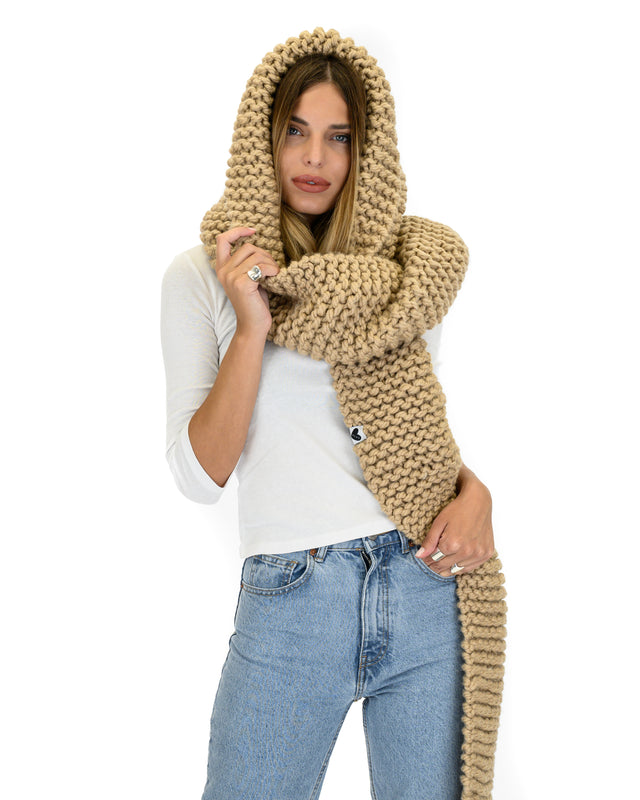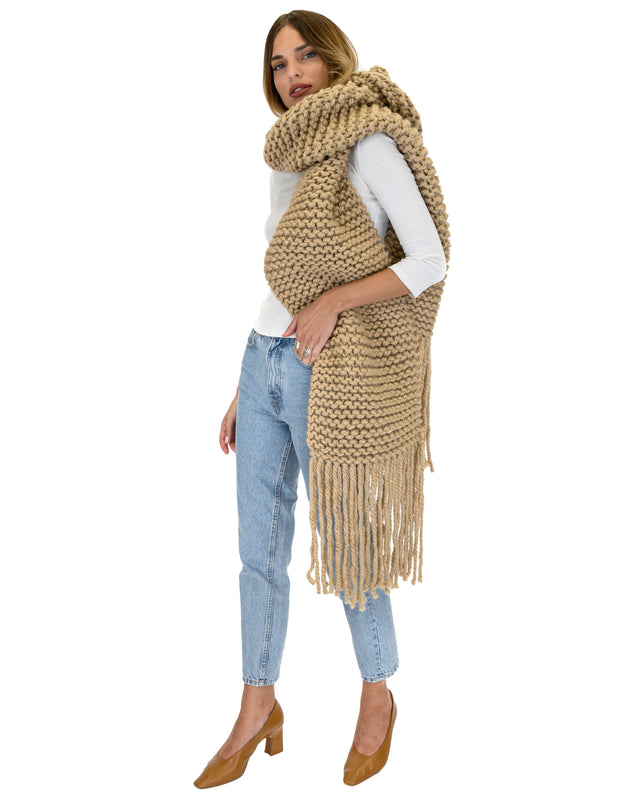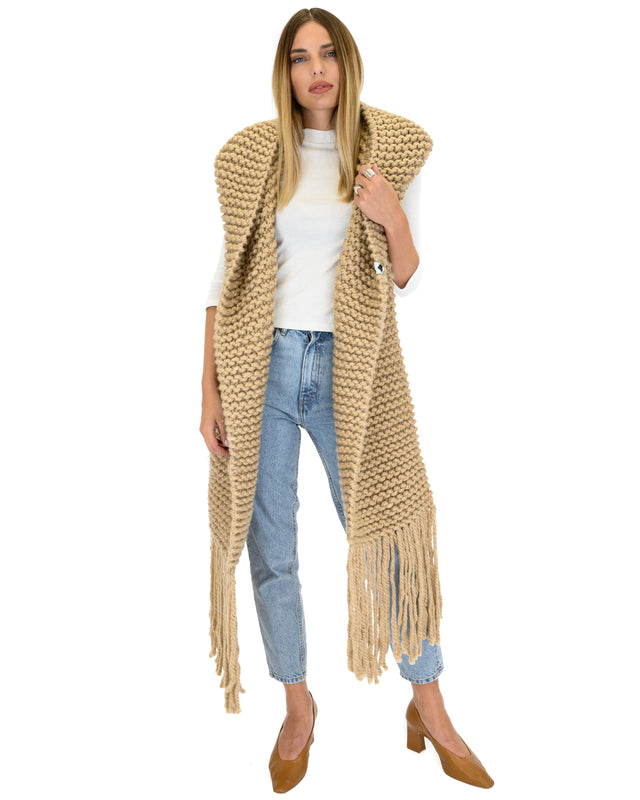 Description
The authentic "Hood". Elevated layering device, matching each one to the hue of the jacket worn under. It is a handmade hoodie-scarf, which means comfort, ease, and effortlessness, which can't always be said of other trends the fashion crowd embraces. Plus, a chunky hoodie makes everyone look like they are not trying too hard, even if it is paired with thigh-high heeled boots or with skinnies and sneakers, model-style.
This is a 100% Handmade piece in Greece.
Please note that this unique item is being knitted by order (after you place your order) and it is a one-size, oversized, heavy knit.
Our models height is 1,74cm in case you want to imagine the fit at your body shape.


Composition: Mix-wool/Recycled Acrylic

Touch: soft, not itchy.
Size info: Approximately 2,90cm length including the hood and tassels and 30cm width (not the hood) when laid down flat.
Caring Tips