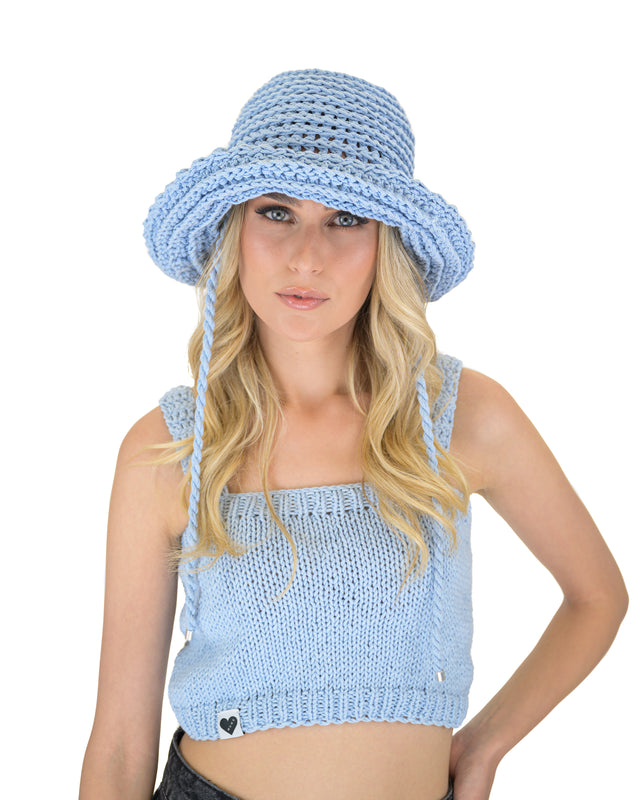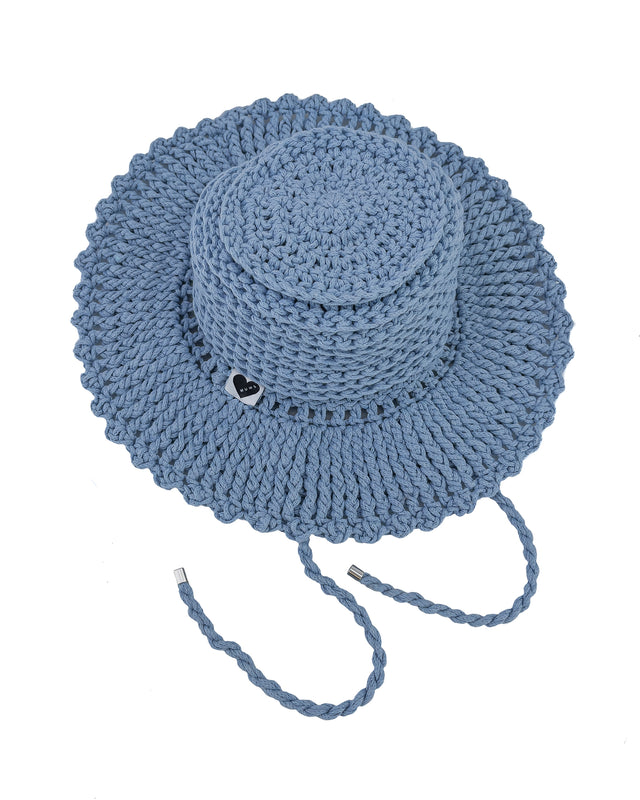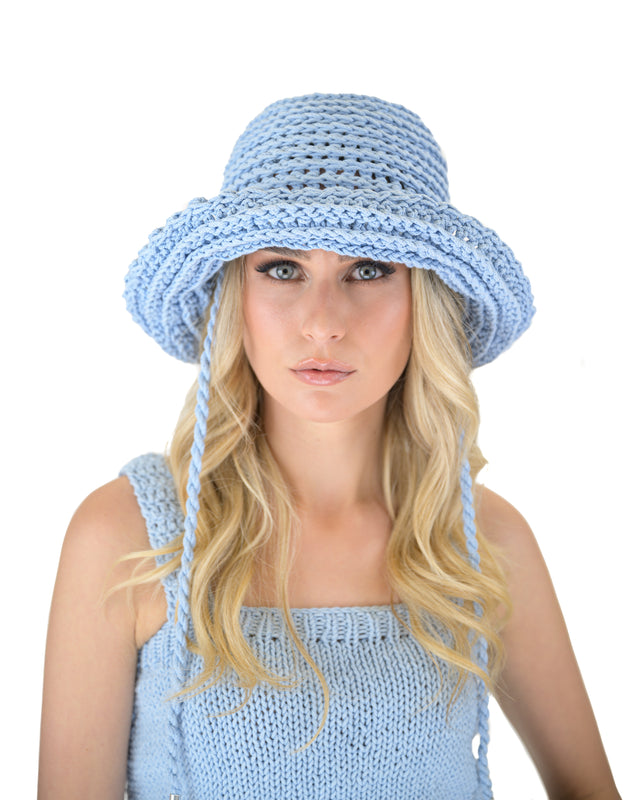 Description
Made for the beach and island day strolls. This summer hat is the new addition in our handcrafts collection. Finished with twisted neck ties this bucket hat is here to secure your head on all sunny days at the beach.
100% Handmade
Knitted by artisans by order (after you place your order), taking up to 5 days to complete.
Our model's height is 1,72 cm in case you want to imagine its fit at your body shape.
85 % cotton, 15% polyester
One-size should fit head diameter 53cm - 60cm
It feels either tighter or loose fit depending on the head size.
Caring Tips
Machine wash 30 degrees.

White Hat: Machine wash 40 degrees with whitener.
Don't wash with other colours.

Dry flat on a big towel away from the sun
Do not hang
Do not squeeze
Do not bleach