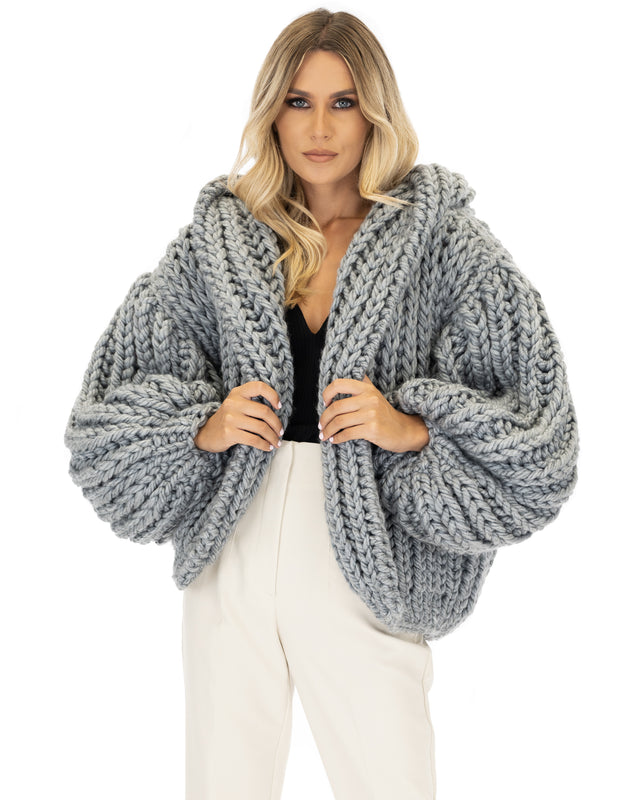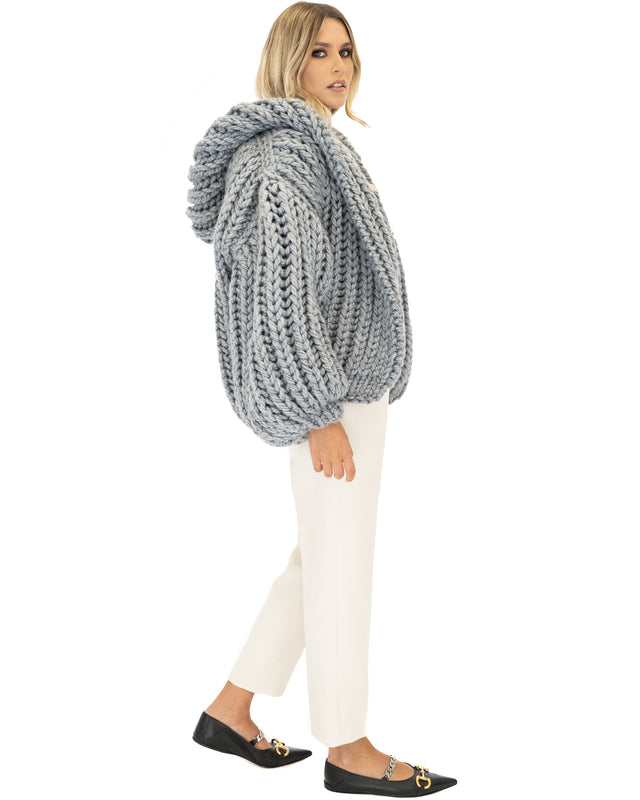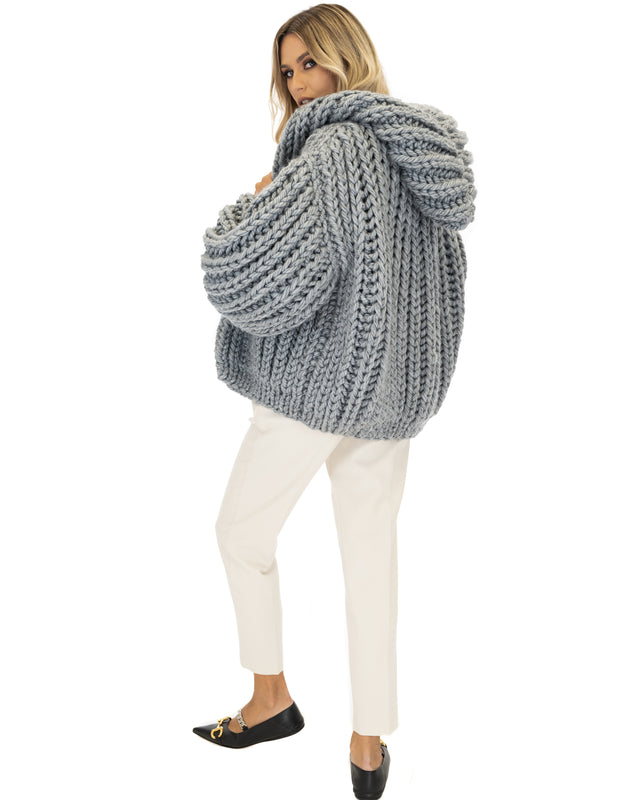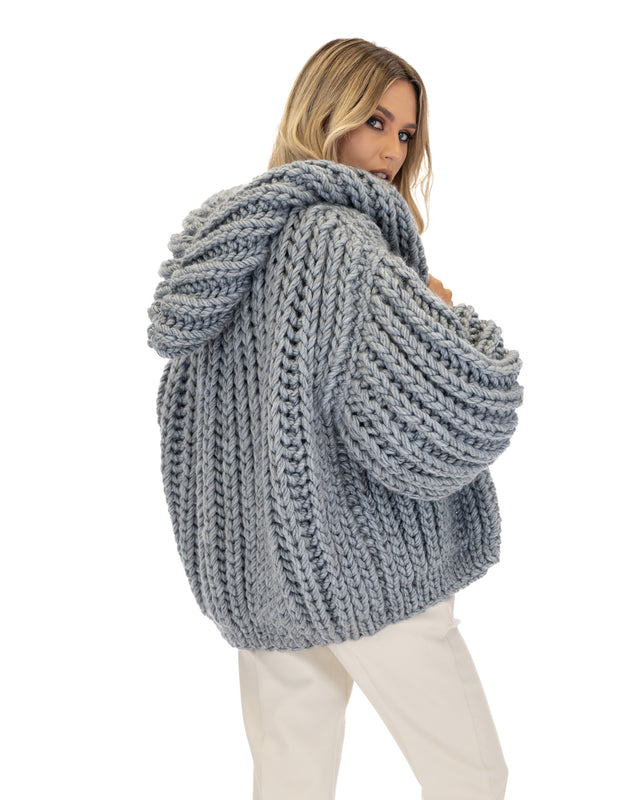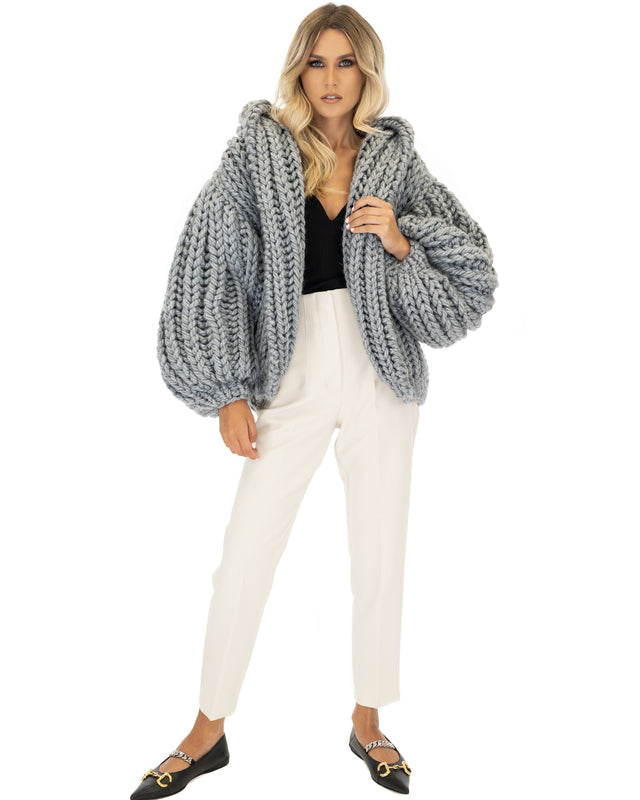 Description
The Ariana Grande Hoodie. A chunky, ribbed cardigan with a saggy hood to protect you from the autumn-winter weather. This loose fit beauty will look so good and stylish paired with anything from midi dresses to straight leg jeans and utility pants.
This is a 100% Handmade, sustainable piece in Greece.
Please note that this unique item is being knitted by order (after you place your order) and it is a one-size, heavy knit.
Note that Pink is a little lighter weight and this item made in this color looks less chunky.
Our models height is 1,70 cm in case you want to imagine the fit at your body shape.
Composition: Mix-wool/recycled acrylic
Touch: soft, not itchy.
Onesize

*If anytime a celebrity/personality wears and promotes a Mumshandmade item on social media, the knitting timeframe can not be calculated and it depends on the volume of orders pending.
Caring Tips
Machine (use a laundry bag).
Dry flat on a big towel away from the sun
.
Do not hang.
Do not squeeze
.
Do not bleach.