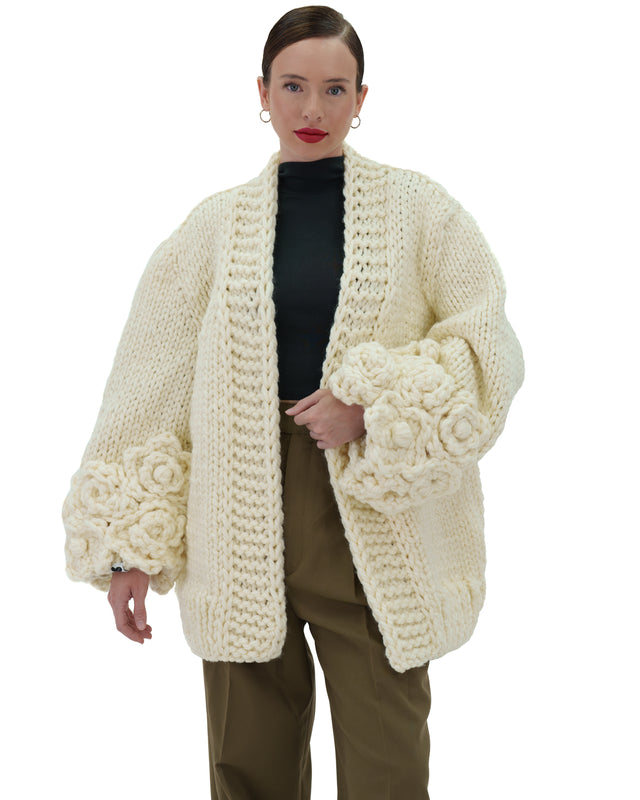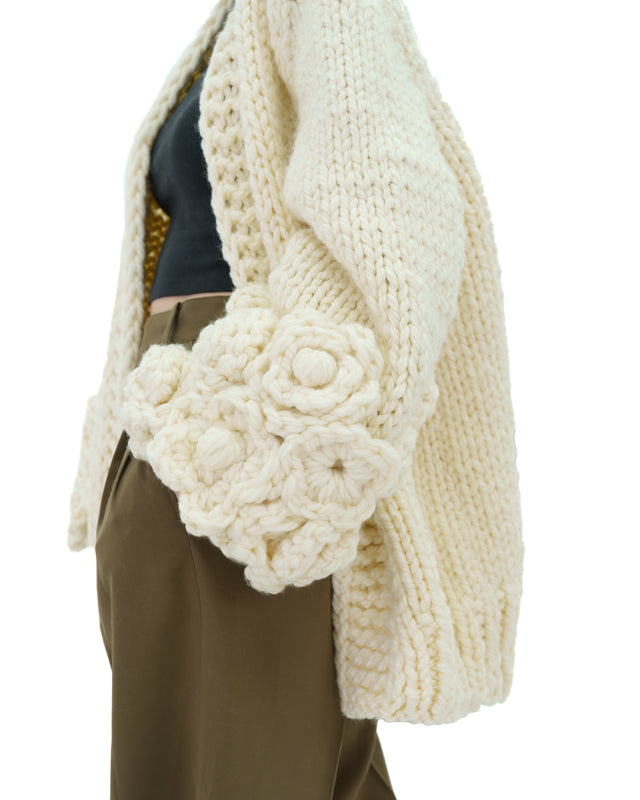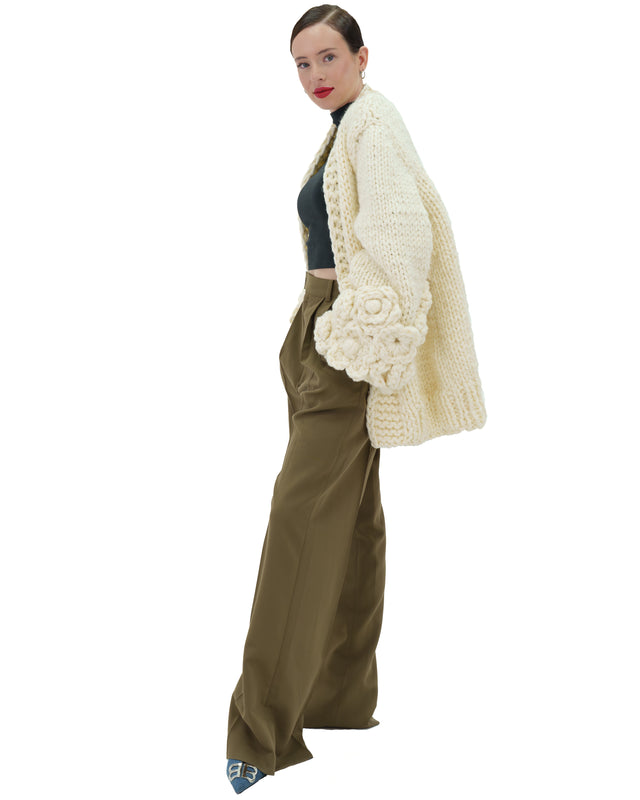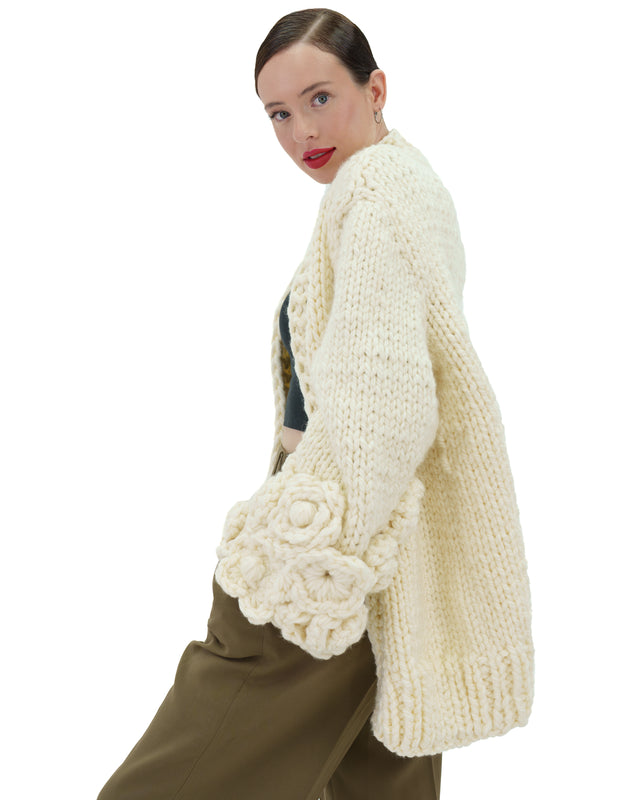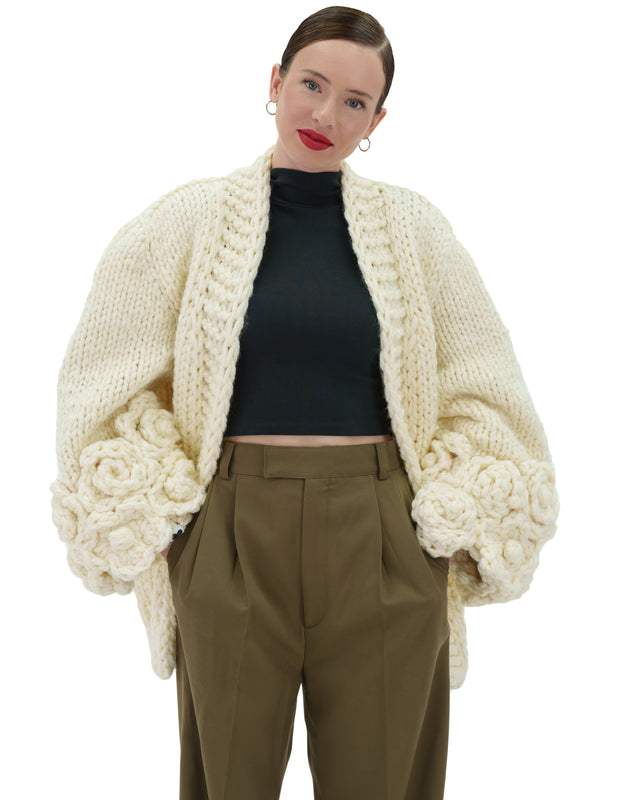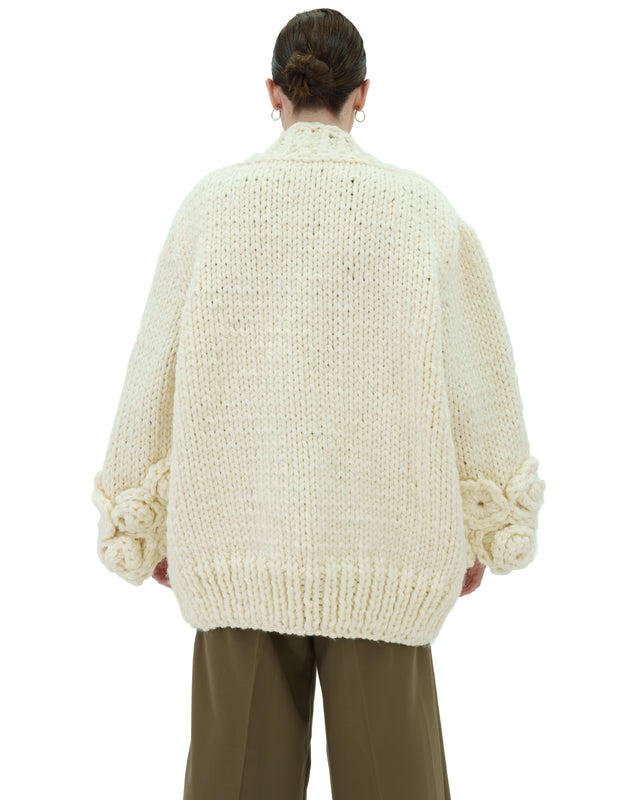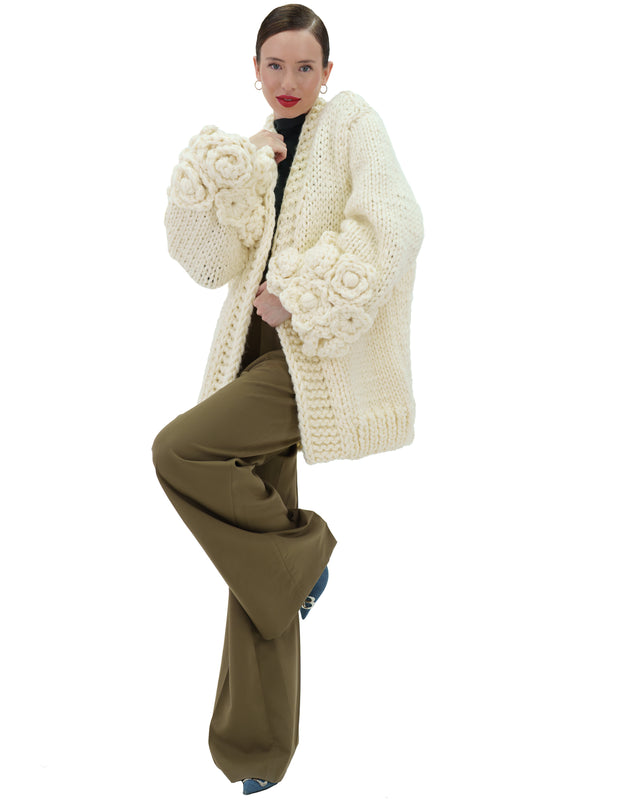 Description
Experience the epitome of elegance with our Floral sleeves Cardigan – a true artwork of luxury. Handcrafted with meticulous care and featuring oversized crochet flowers, this remarkable piece showcases the artistry and skill of our artisans. Inspired by the iconic Jacquemus Met Gala costume, every stitch and detail has been carefully considered to create a unique and luxurious design that sets it apart. Crafted from high-quality materials, this cardigan offers exceptional comfort and long-lasting durability. With its limited edition availability, it becomes a coveted fashion statement for those who appreciate fine craftsmanship.

This is a 100% Handmade piece in Greece.
Please note that this unique item is being knitted by order (after you place your order) and it is a one-size, oversized, heavy knit.
Our models height is 1,73cm in case you want to imagine the fit at your body shape.

Composition: Mix-wool/recycled acrylic.
Touch: Soft, not itchy.
Caring Tips
Machine (use a laundry bag)
Dry flat on a big towel away from the sun
Do not hang
Do not squeeze
Do not bleach