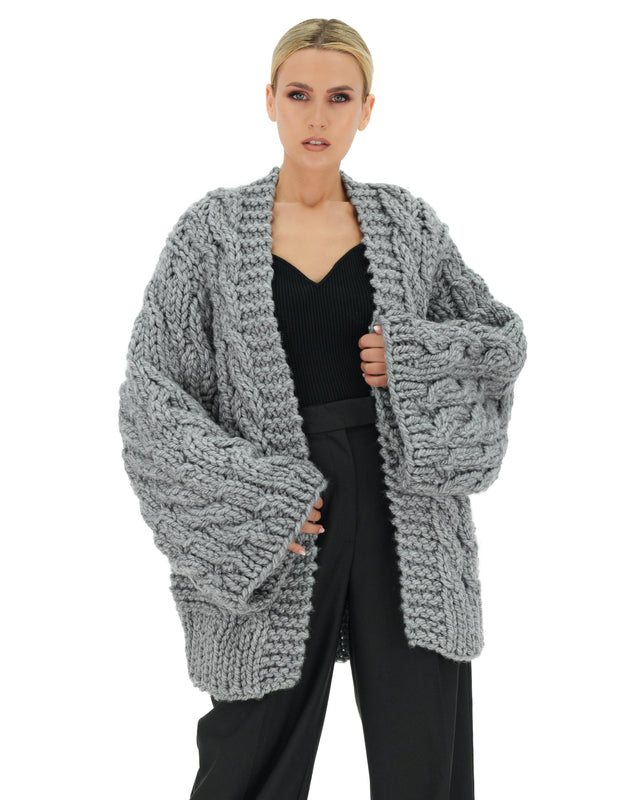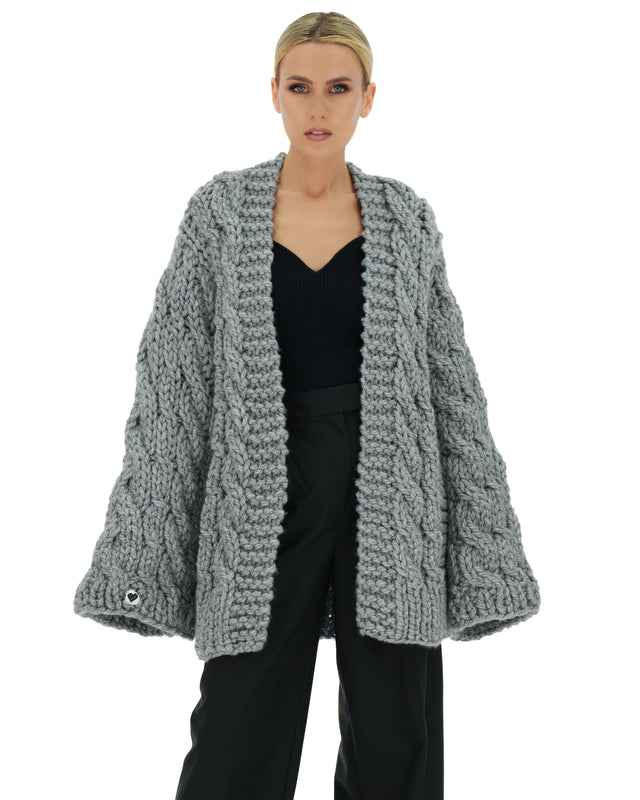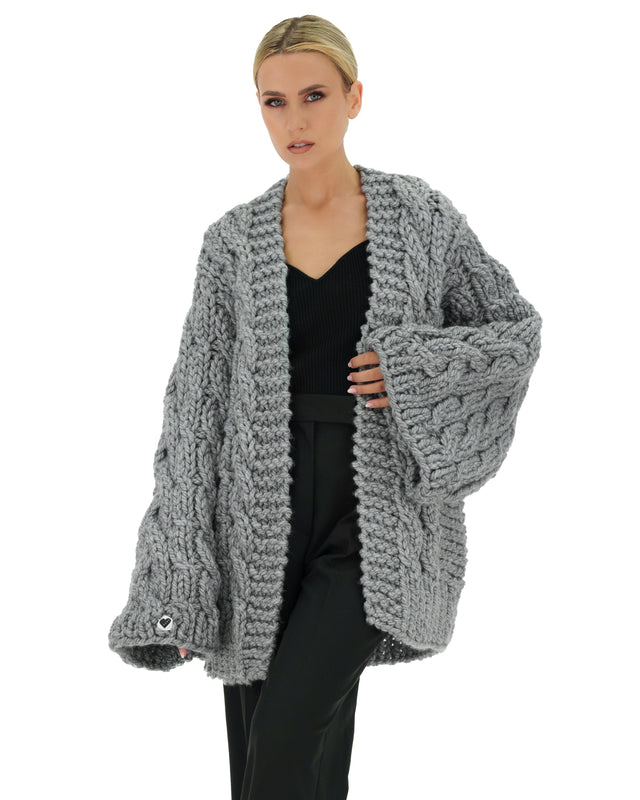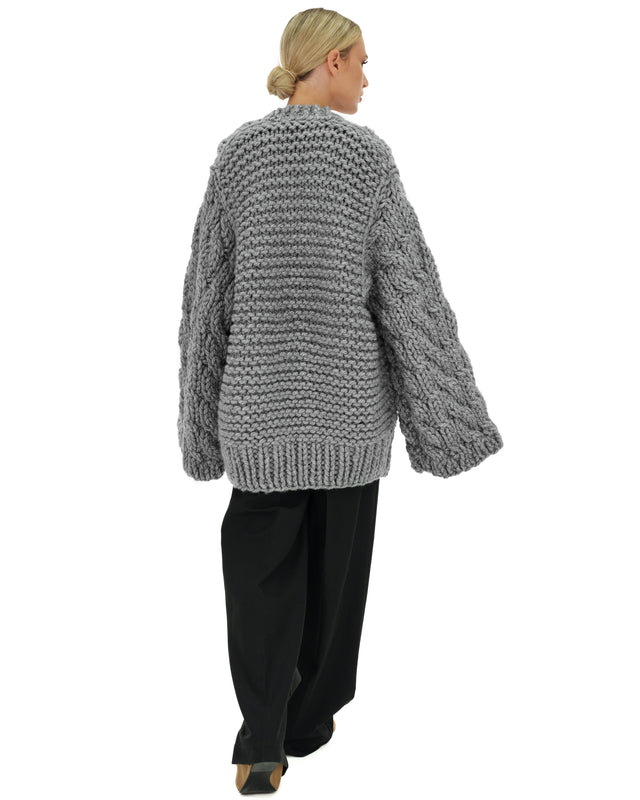 Description
The comfortably oversized knitted cable cardigan is a staple must-have for your autumn winter wardrobe. Its dropped shoulder seams amplify its relaxed fit while it also has open front and long, wide sleeves. Wear yours with everything from jeans to dresses, casual or office styling. We also love how the cuffs' ribbing creates a slight flare for the sleeves.
This is a 100% Handmade piece in Greece.
Please note that this unique item is being knitted by order (after you place your order) and it is a one-size, heavy knit.
Note that Navy Blue colour is a little lighter weight and this item made in this colour looks less chunky.
Our model's height is 1,70 cm in case you want to imagine the fit at your body shape.
Composition: Mix-wool/recycled acrylic
Touch: soft, not itchy.
Onesize
Caring Tips
Machine (use a laundry bag).
Dry flat on a big towel away from the sun.
Do not hang.
Do not squeeze.
Do not bleach.