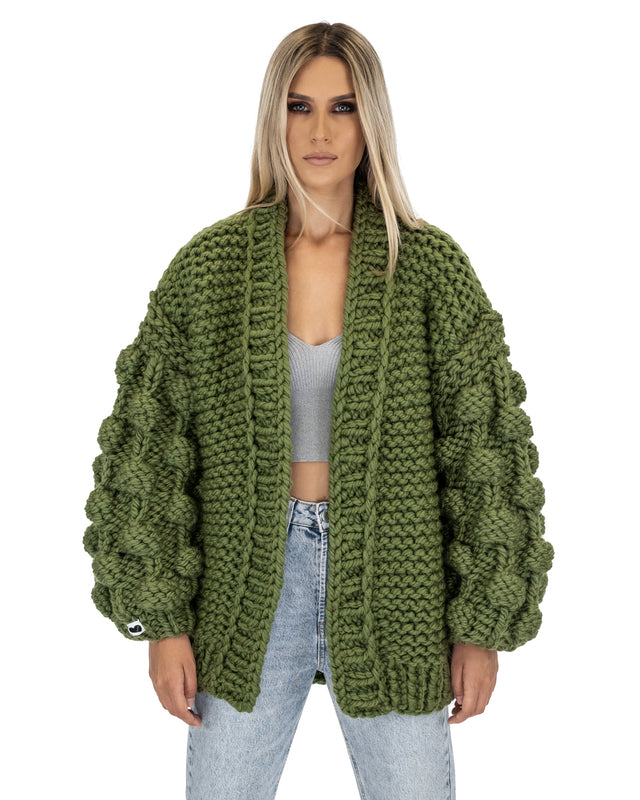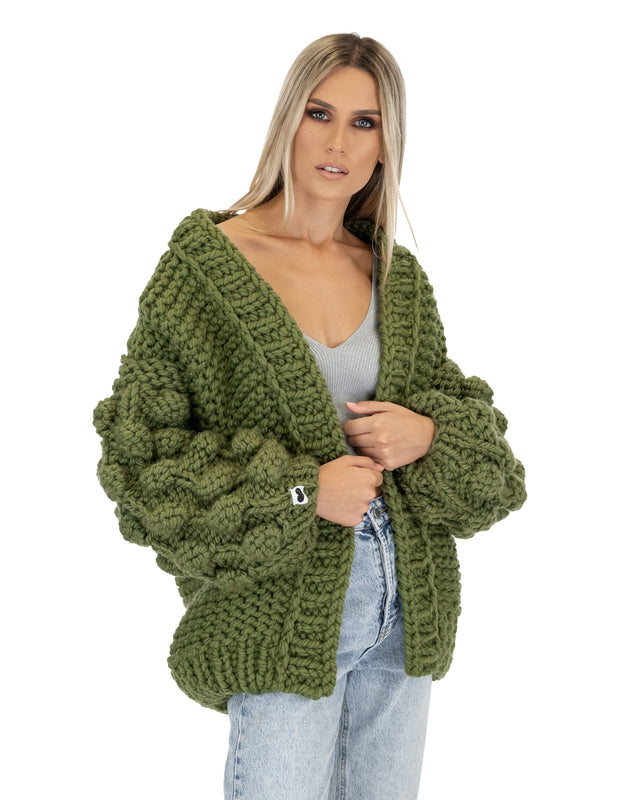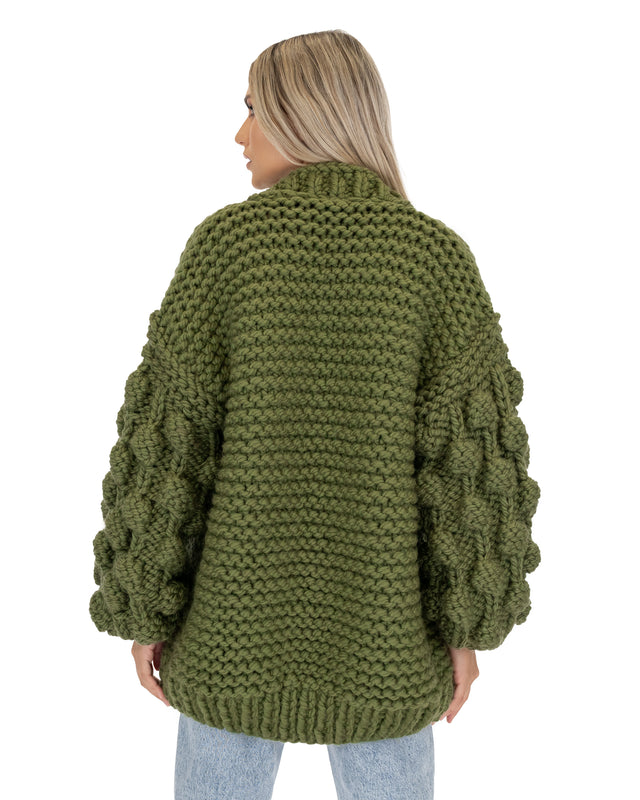 Description
The worlds famous authentic "Warm Up" bubble sleeve cardigan! No specific introductions needed. 

Experience the perfect blend of comfort and style with our "Bubble Sleeve Cardigan." Crafted from premium quality yarn, this knitwear piece is luxuriously soft to the touch and offers superior warmth and breathability. The unique design features voluminous, puffy sleeves that add a playful and feminine touch to your outfit, while the relaxed, oversized fit offers comfort and ease of movement.
At MumsHandmade, we are committed to quality and craftsmanship. Each cardigan is hand-knitted with care and attention to detail by skilled artisans, ensuring that every piece is unique. With its timeless style and exceptional quality, the "Bubble Sleeve Cardigan" is an investment piece that you will cherish for years to come.
This is a 100% Handmade piece in Greece.
Please note that this unique item is being knitted by order (after you place your order) and it is a one-size, oversized, heavy knit.
Our models height is 1,70cm in case you want to imagine the fit at your body shape.
Composition: Mix-wool/recycled acrylic.
Touch: Soft, not itchy.
Onesize  Oversized 
Caring Tips
Machine 30 degrees (use a laundry bag).
Dry flat on a big towel away from the sun.
Do not hang.
Do not squeeze.
Do not bleach.