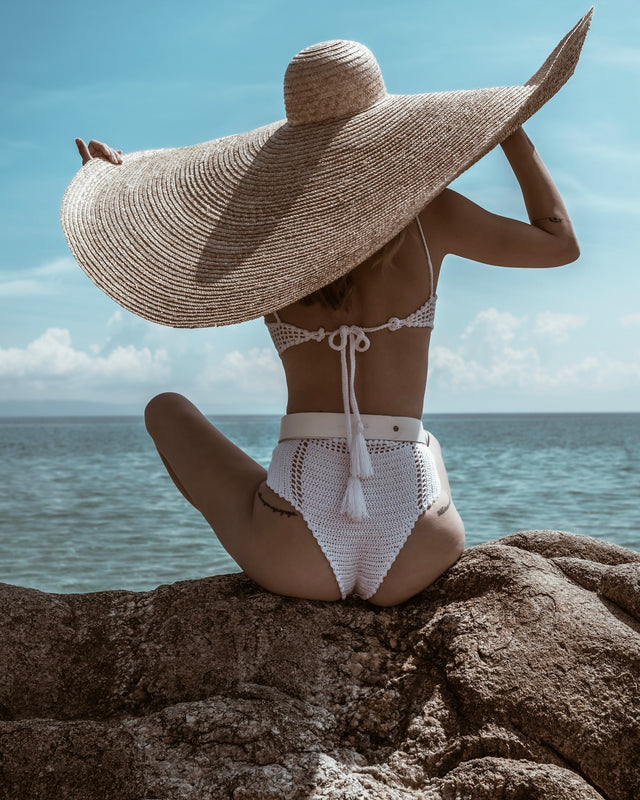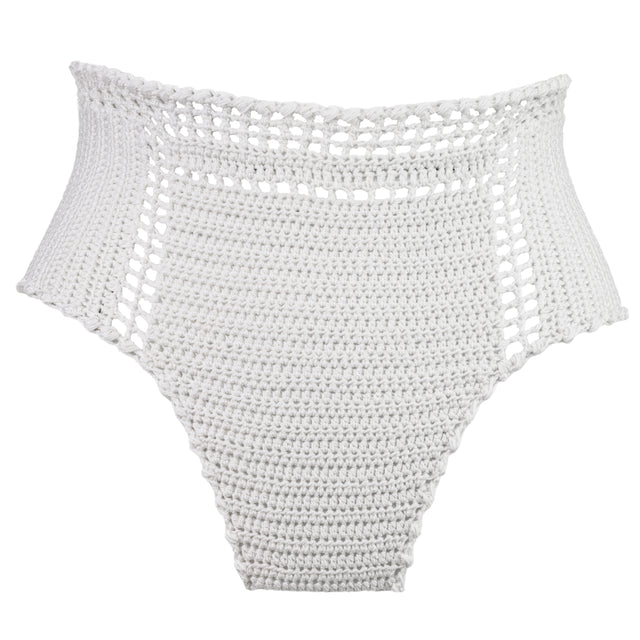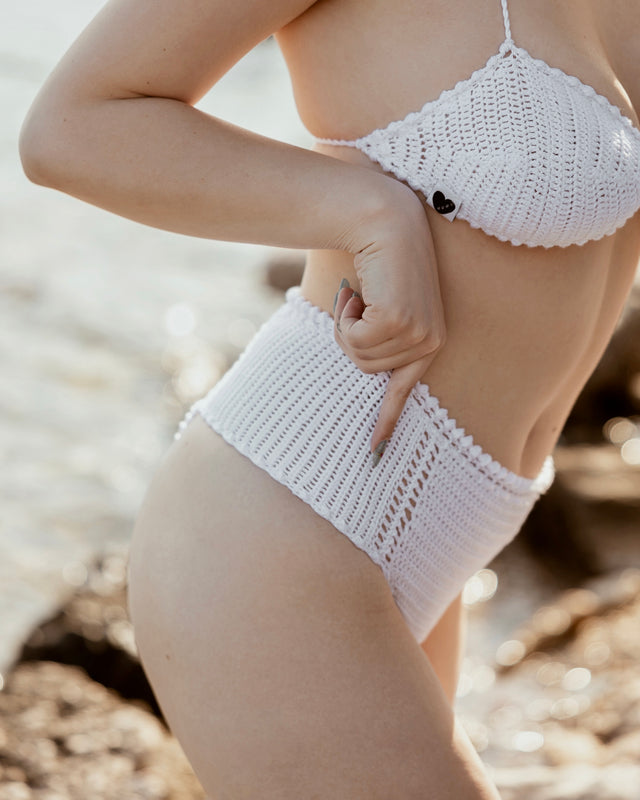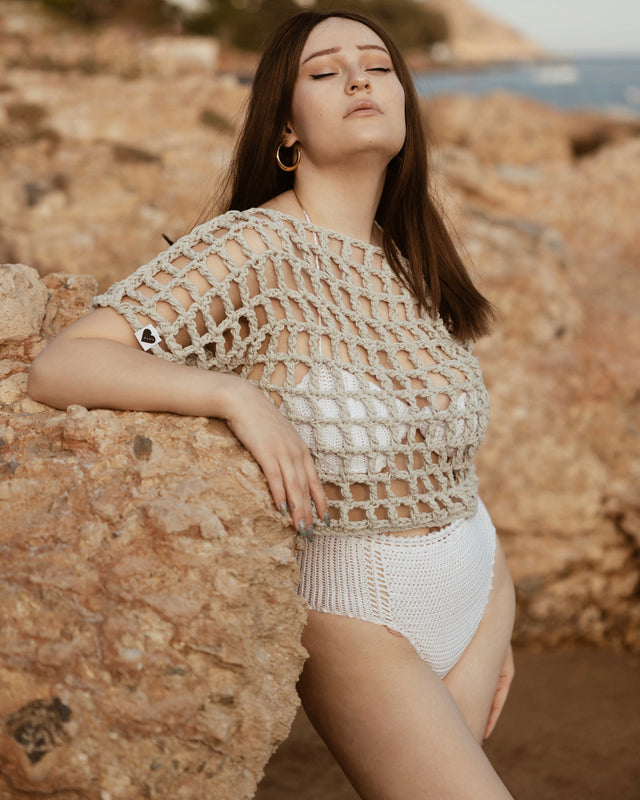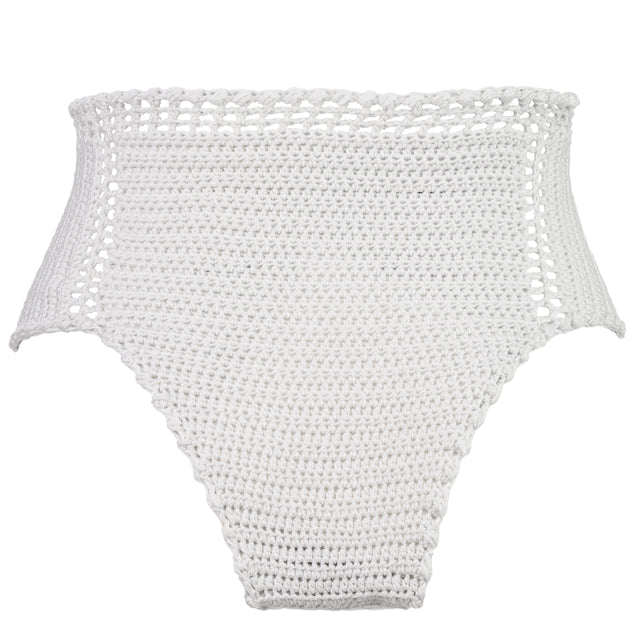 Description
Kelia is a summer classic, mid-waisted crochet pant is the closest you'll get to wearing your undies on the beach. And who's to stop you from lounging in these at home or the holiday resort as well?
Can be paired with Kelia Top or mixed and matched with other items from our separates range.
Sold as a bikini bottom, separate.
Crocheted by artisans by order (after you place your order), taking up to 6 days to complete.
Tassel detailed ties
Cotton is a natural fibre and will give slightly with wear. 
Details considered in the design process of each piece. They may feel a little tight when first worn.
If you wish any other plain colour, please contact us via email.
Caring Tips
Machine (use a laundry bag) and hand washable
Dry flat on a big towel away from the sun
Do not hang
Do not squeeze
Do not bleach