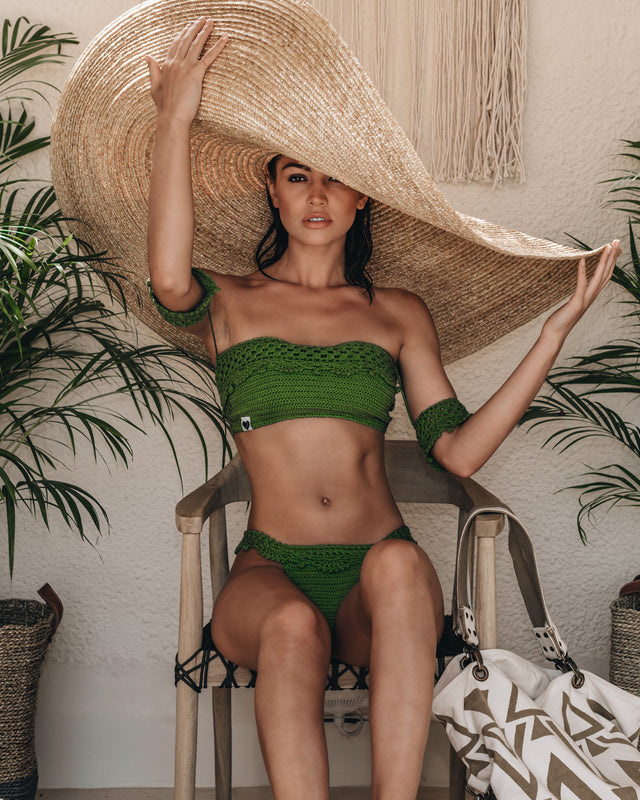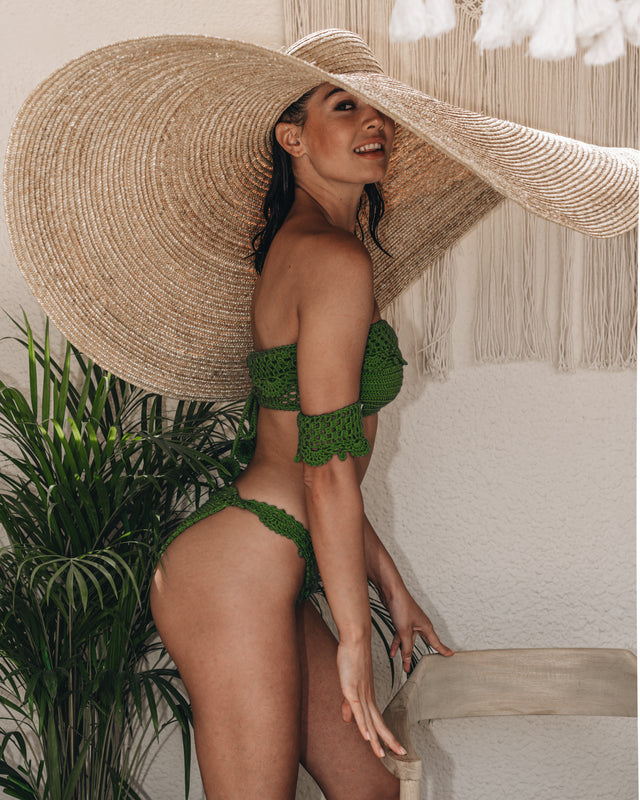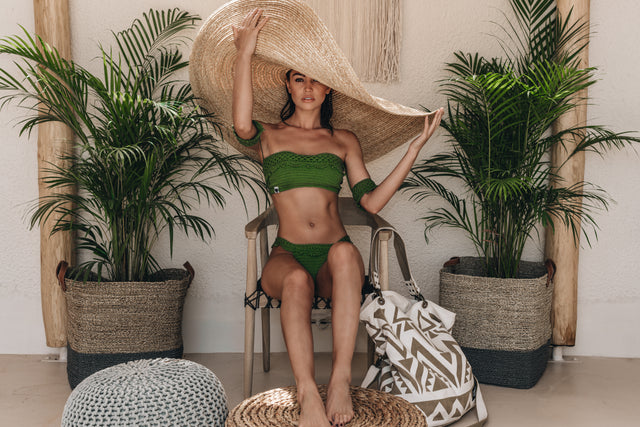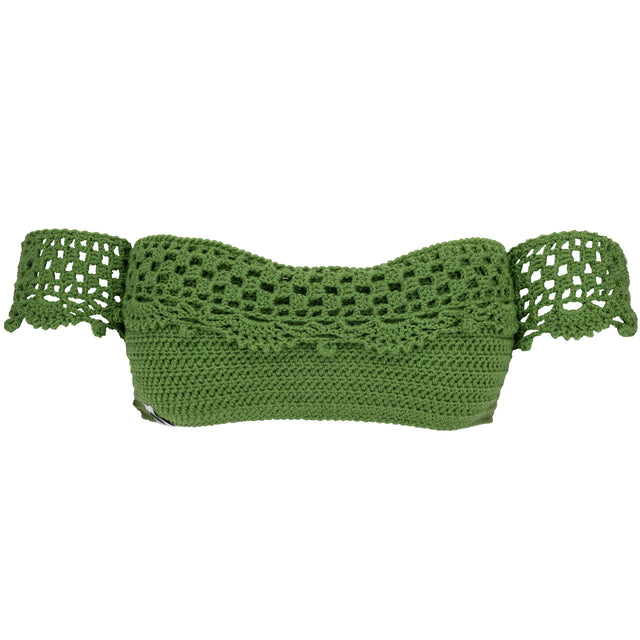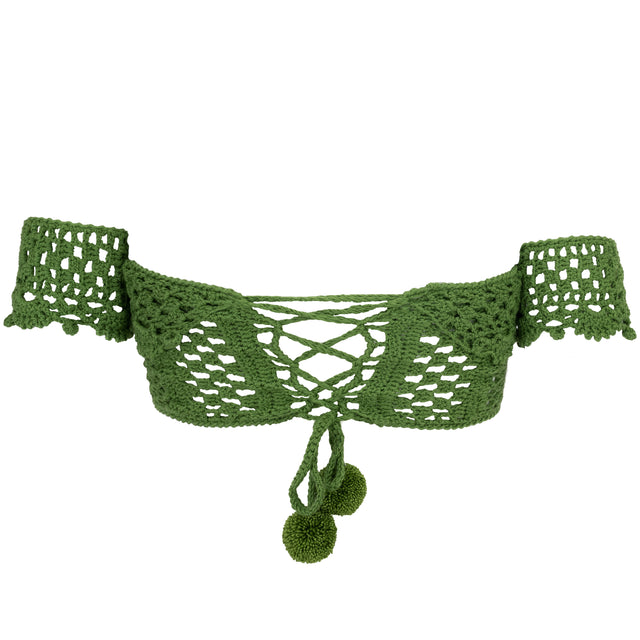 Description
Go for a romantic look with this handmade ruffle top. Its unique neckline cuts across the chest and upper arms to create bare shoulders. It is one piece with the cute sleeves and it ties on the back. Can also be worn backwards. This dreamy crochet crop top elongates the neck and creates a look that is both flirty and fun. Try a neutral colour or navy blue with matching denim pants for a super sophisticated summer look.
Can be styled with any another bikini bottom from our separates range.
Sold as a bikini top, separate.
Crocheted by artisans by order (after you place your order), taking up to 6 days to complete.
Pom-pom detailed back ties
Cotton is a natural fibre and will give slightly with wear.
Details considered in the design process of each piece. They may feel a little tight when first worn.
If you wish any other plain colour, please contact us.
Caring Tips
Machine (use a laundry bag)
Dry flat on a big towel away from the sun
Do not hang
Do not squeeze
Do not bleach