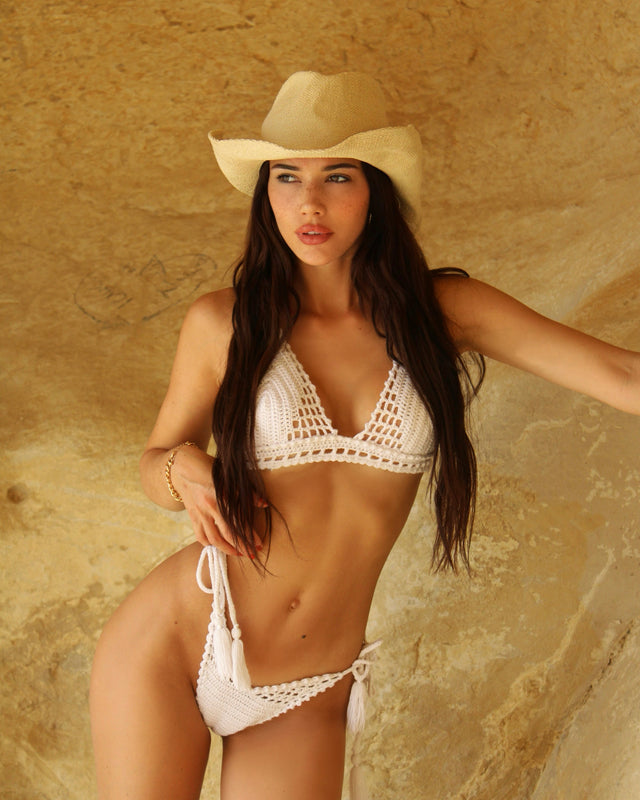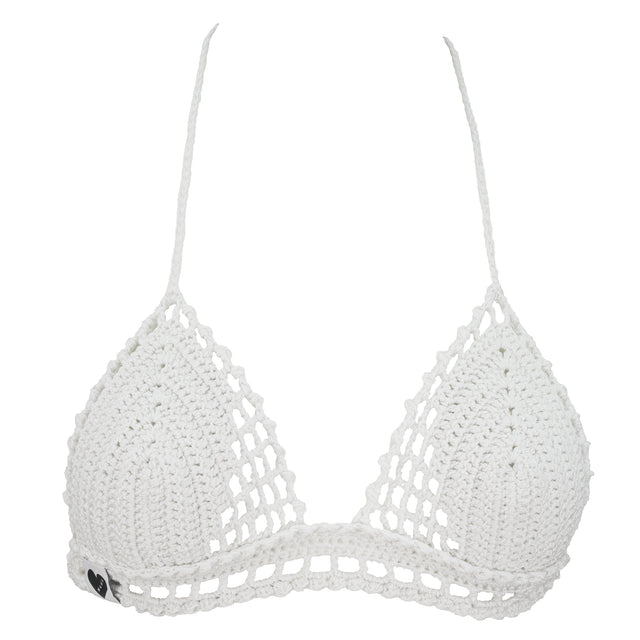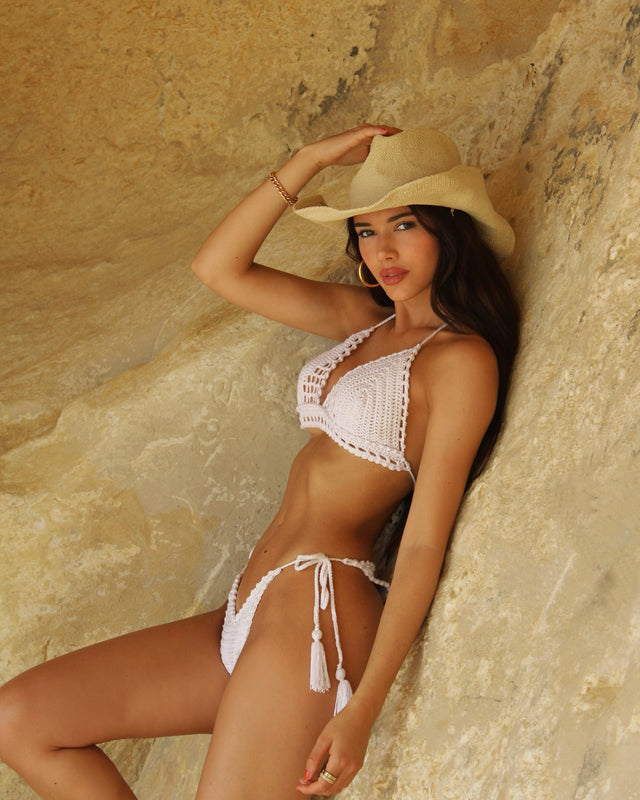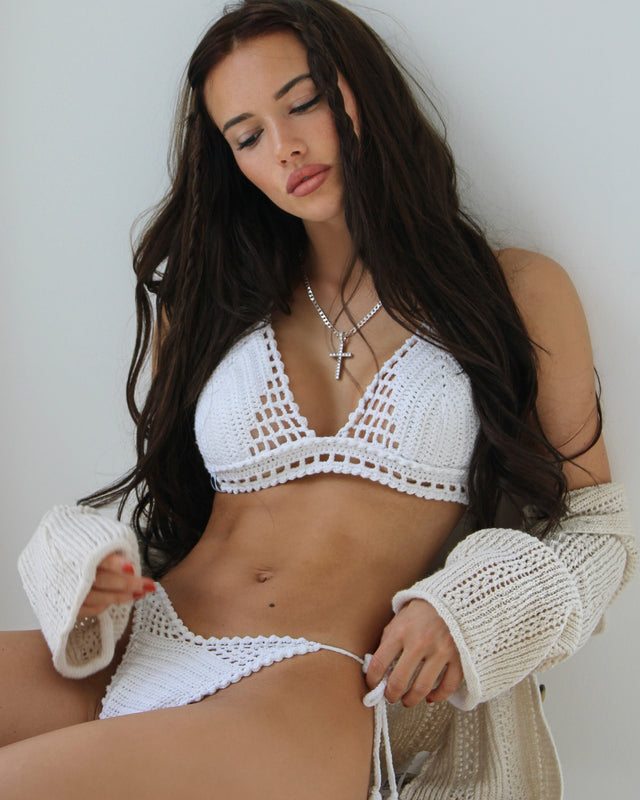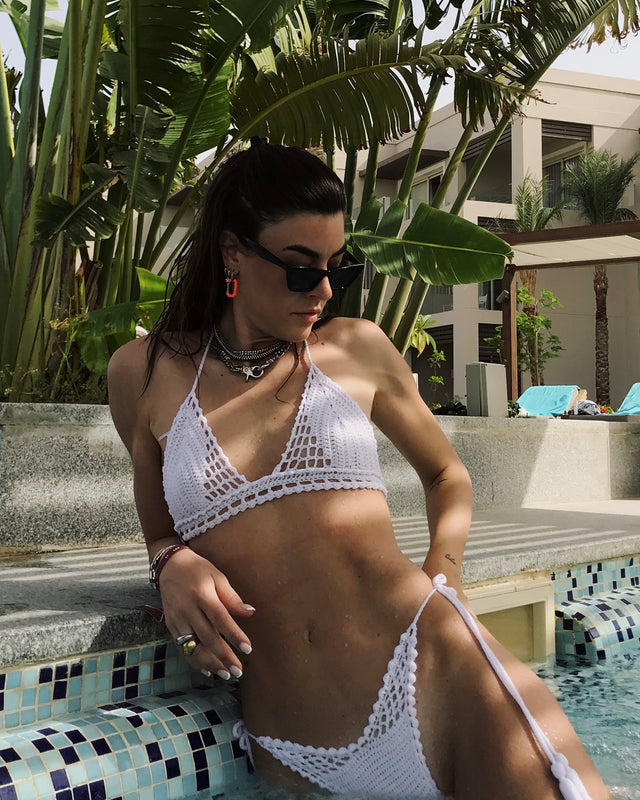 Description
Classic but not simple, our new triangle top is a classy, feminine design that adds a foxy vibe and promises to get everyone's attention. Fits like a normal tannin triangle and you will love wearing it all summer.
Pair it with Isla Tiny Cheeky Botton or any of our bikini bottoms.
Sold as a bikini top, separate.
Crocheted by artisans by order (after you place your order), taking up to 6 days to complete.
Tassel detailed ties
Cotton is a natural fibre and will give slightly with wear.
Details considered in the design process of each piece. They may feel a little tight when first worn.
If you wish any other plain colour, please contact via email.
Caring Tips
Machine (use a laundry bag)
Dry flat on a big towel away from the sun
Do not hang
Do not squeeze
Do not bleach