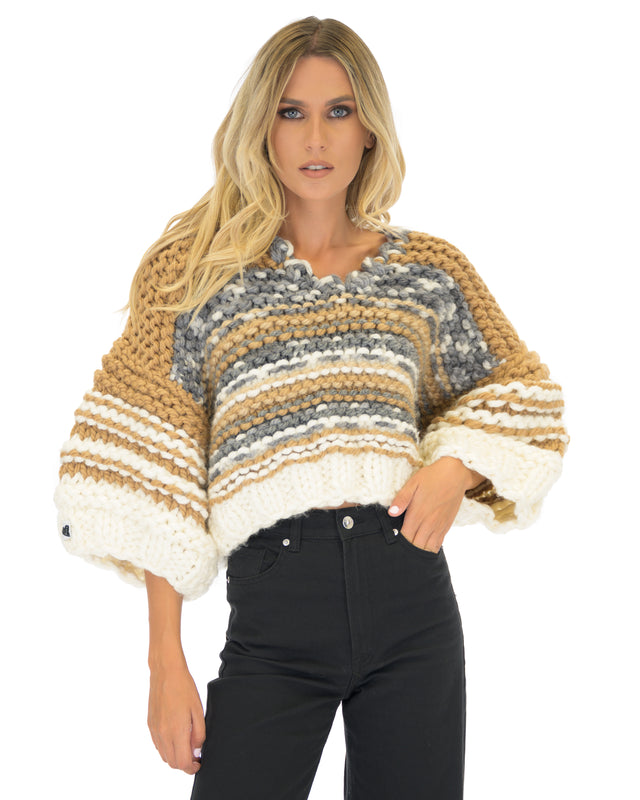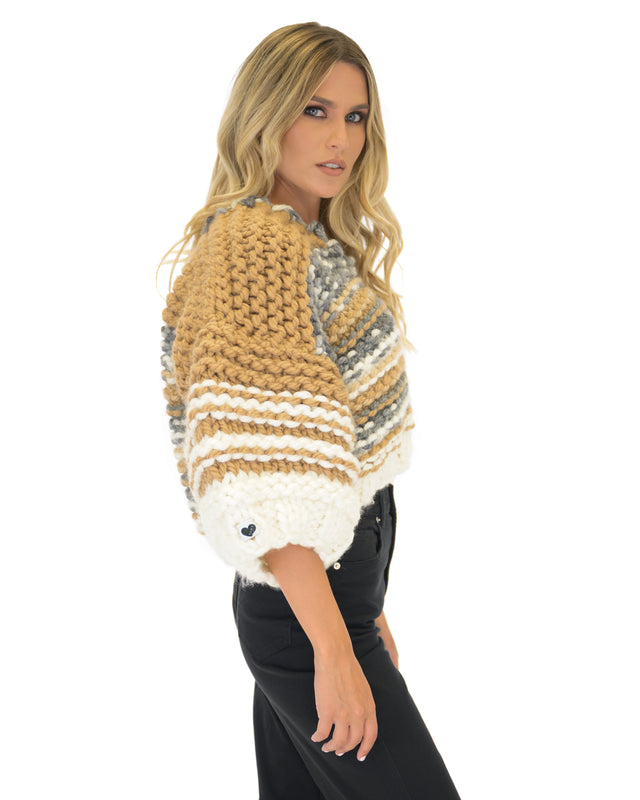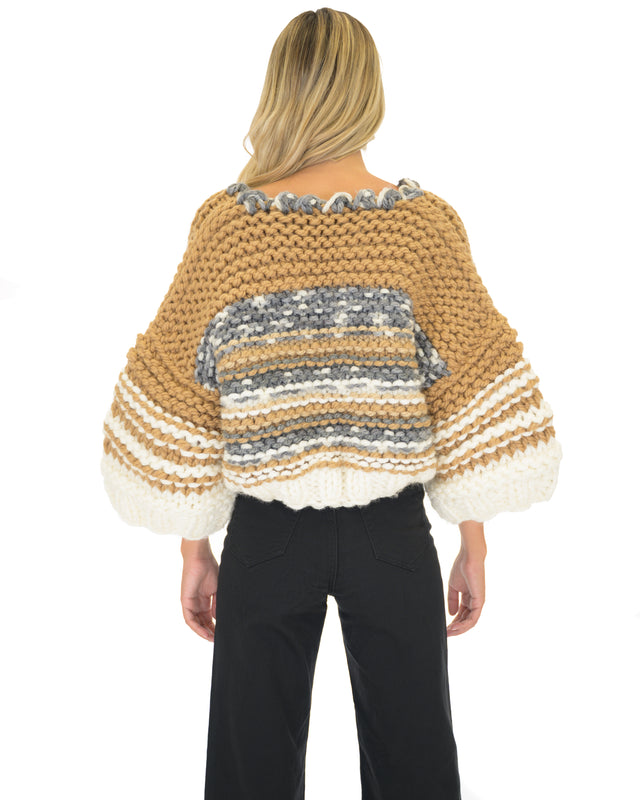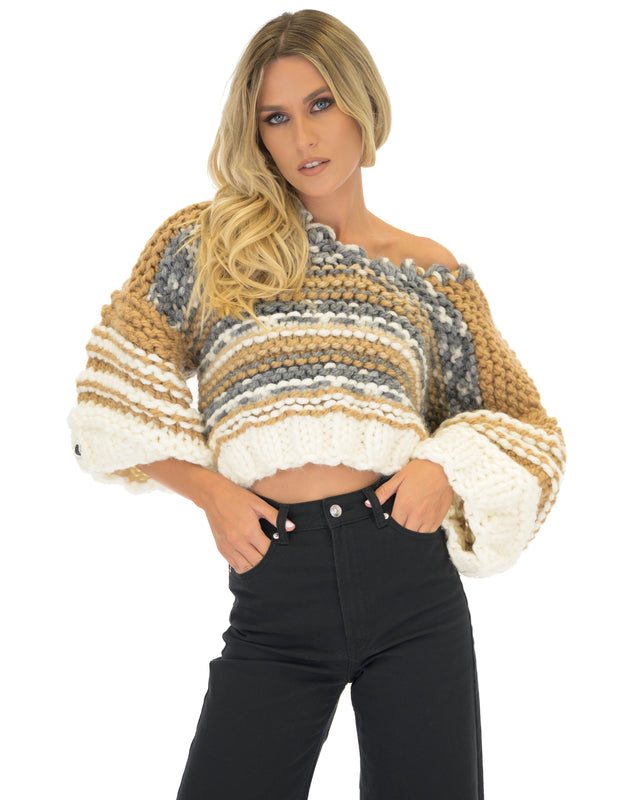 Description
Uniquely designed and hand-knitted with "meraki"! The Greek word "meraki" - meaning to do something with soul, creativity, and love; to put something of yourself into your work. This V-neck, multi-colored stripes sweater is made by Nansi after 15 hours of knitting and it promises to keep you warm enough and stylish for winter cold days. Match it with your denim, straight-leg pants to be on point anytime. Nansi can knit many similar sweaters but never exactly the same. Each piece will have same color of stripes at the same spots and it will be the same size and design. Sometimes Nansi may mix the stripes together but she will always try her best to make all pieces look the same as possible. This is the magic part of a handmade sweater.

This is a 100% Handmade piece in Greece.
Please note that this unique item is being knitted by order (after you place your order) and it is a one-size, oversized, heavy knit. Nansi knitted a sample.
Our models height is 1,70 cm in case you want to imagine the fit in your body shape.
Composition: Wool with recycled acrylic.
Touch: soft, not itchy.
Size: Onesize Oversized
Caring Tips
Machine (use a laundry bag)
Dry flat on a big towel away from the sun

Do not hang
Do not squeeze

Do not bleach