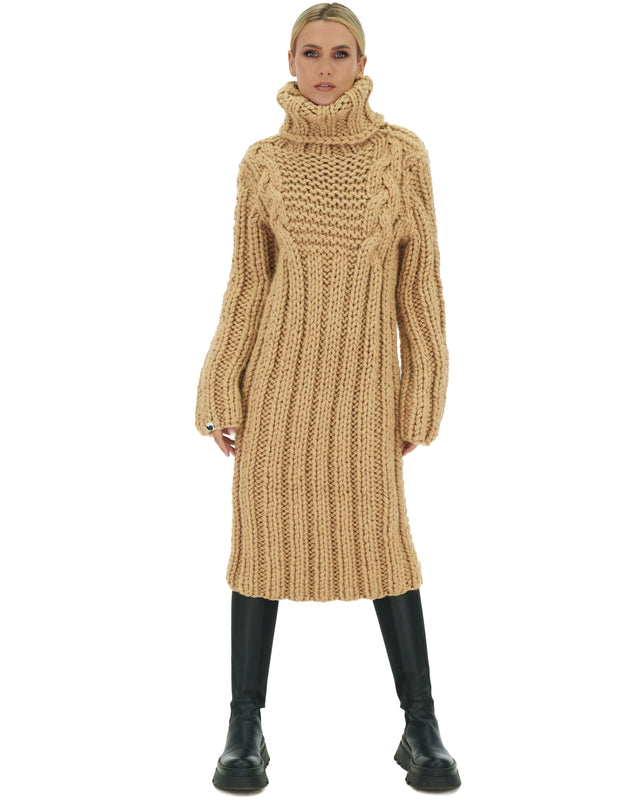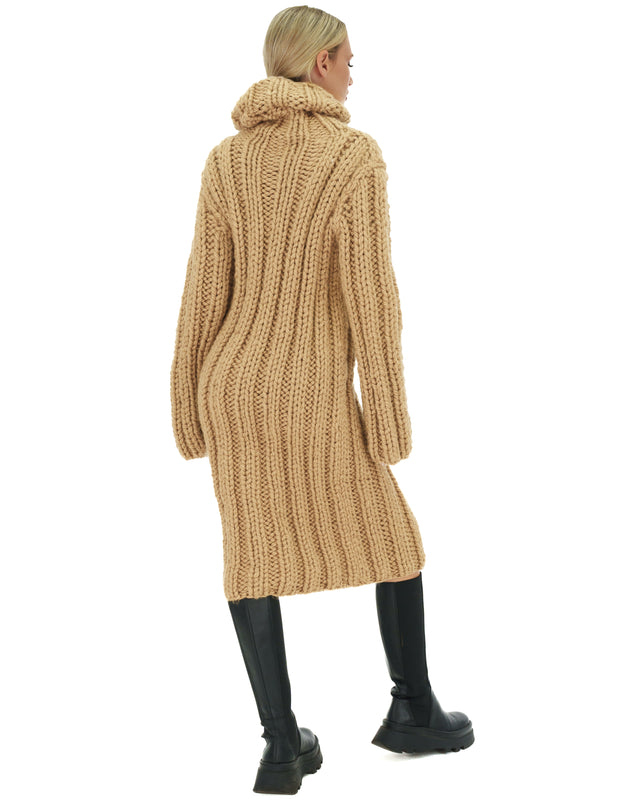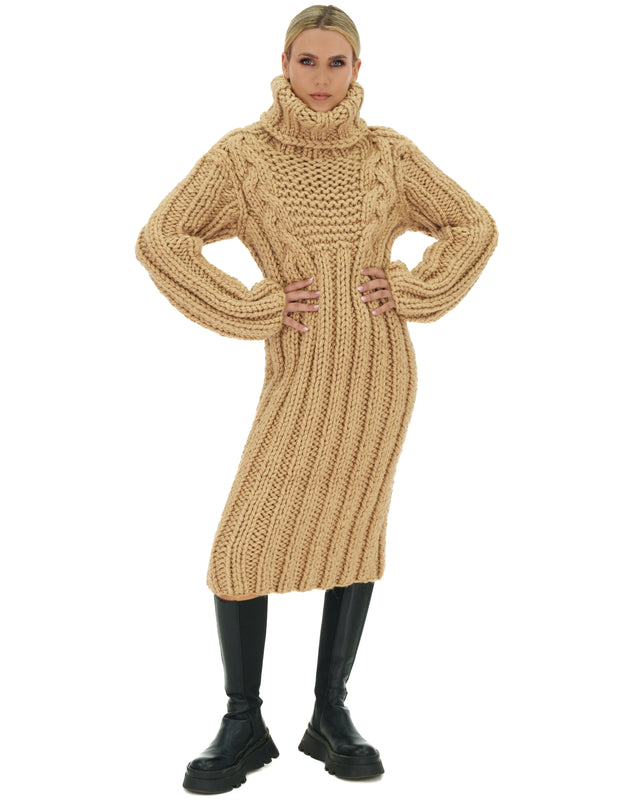 Description
Knitted with a touch of stretch, this turtleneck, cable midi-dress is cut flatteringly close to the body. Complete your special occasion look with simple stilettos or lug-soled boots for a more casual vibe.
This is a 100% Handmade piece in Greece.
Please note that this unique item is being knitted by order (after you place your order) and it is a one-size, oversized, heavy knit.
Note that Navy Blue color is a little lighter weight and this item made in this colour looks less chunky.
Our model's height is 1,70 cm, normally wears jeans size EU34(extra small) in case you want to imagine the fit at your body shape.
Composition: Mix=wool/recycled acrylic
Touch: soft, not itchy.
Length: approximately 100-105cm


Caring Tips
Machine (use a laundry bag)
Dry flat on a big towel away from the sun
Do not hang
Do not squeeze
Do not bleach