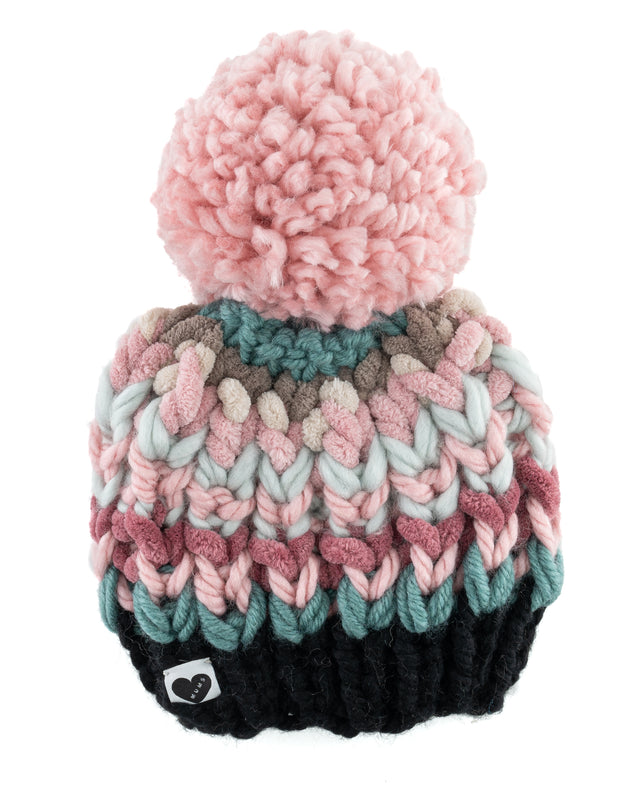 Description
The Emily beanie is a stylish and cozy accessory that adds a touch of warmth and fashion to your winter wardrobe.
Crafted with meticulous care, this beanie is hand-knitted using high-quality, natural wool. The wool fibers provide excellent insulation, ensuring that your head stays comfortably warm even in colder weather. The beanie's construction is designed to be soft, comfortable, and itch-free, making it ideal for all-day wear.
The Emily beanie features a classic ribbed knit pattern that adds a textured and visually appealing look. This timeless design makes it versatile, allowing you to pair it effortlessly with various outfits. Whether you're running errands, taking a stroll in the park, or enjoying outdoor activities, the Emily beanie offers both style and practicality.
The beanie is designed to provide a snug and secure fit, keeping your head protected from chilly winds. Its stretchy nature allows it to comfortably accommodate different head sizes. The fold-up cuff adds an extra layer of warmth and can be adjusted to your preferred length or style.
Mum's Handmade takes pride in producing sustainable and ethical fashion, and the Emily beanie is no exception. Each beanie is lovingly handcrafted, ensuring attention to detail and a unique, one-of-a-kind product. By choosing Mum's Handmade, you support fair trade practices and contribute to the promotion of traditional craftsmanship.
In summary, the Emily beanie from Mum's Handmade is a beautifully hand-knitted accessory that combines warmth, style, and sustainability. Its high-quality wool, classic ribbed pattern, and comfortable fit make it a fashionable choice for keeping cozy during colder seasons. Add a touch of handmade charm to your winter ensemble with the Emily beanie.


Caring Tips
Machine (use a laundry bag) and hand washable but always remove the pompom.

Pompom is not washable!

Dry flat on a big towel away from the sun
Do not hang
Do not squeeze
Do not bleach